Welcome
Hello, my name is Phil Porter and I am Chief Executive at Sefton Council. Thank you for your interest in wanting to join an amazing team.
We pride ourselves on being an open, co-operative Council that is absolutely committed to placing Sefton residents at the heart of all we do. There is an energy in Sefton that reflects our commitment to delivering the very best service to the people who live here. Like all Councils we have our challenges, but we are meeting these challenges head on with our dedicated, creative, and passionate colleagues.
People who work in local government are driven by more than financial motivation, they have a drive to make a difference in local communities and put their talents to use to help people around them.
Phil Porter
Chief Executive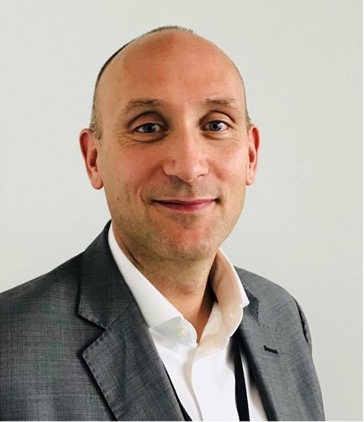 About the council
Sefton Council provides local services to its residents, businesses and visitors and is part of the wider Liverpool City region.

When you work at Sefton Council, you'll be part of something exciting! We have an ambitious vision for the future which was created in consultation with our partners. This vision is at the heart of everything we do. We have named our vision "Imagine Sefton 2030," and many people, local businesses, visitors, and potential investors were involved in creating it.

Our vision focuses on making Sefton a better place for all, making sure everyone benefits together, investing in public projects in a coordinated way, and creating a healthy environment and population. This plan will help the council to make Sefton grow and become even better. We want to set new goals and see our communities flourish by focusing on what's essential for Sefton's future. It's an exciting time to be part of the team!

Working for Sefton is truly a unique and fulfilling experience! Our work directly affects the lives of the people in our community, and that's what makes it so special. When you join our team, you become part of a group of dedicated individuals who are committed to making a positive impact.

Who we are looking for?
Imagine knowing that your efforts, diligence, and energy are making a real difference in the lives of others! Every day, we strive to create a better environment for our community members, and our passion for this cause is unparalleled.

At Sefton, you won't just have a job; you'll have a meaningful purpose. Your work will contribute to collective well-being, and that's a reward in itself. There's something truly satisfying about knowing that you're helping to shape a brighter future for Sefton and its people.

So, if you want a job that brings satisfaction, fulfilment, and the chance to create positive change, Sefton is the place for you!

Join our team and be a part of something extraordinary as we work together to make a lasting impact on our community. Your dedication and enthusiasm will be appreciated and cherished, and together, we'll make Sefton an even better place to live and work. Come and be a part of our remarkable journey!